Our partner, Community for Sumatran Forests, runs the Elephant Response Unit (ERU) in Sumatra's Way Kambas National Park. Funded by IEP since 2019, the river patrol team is doing an incredible job, with their efforts and advocacy to police and courts being rewarded with prison sentences and hefty fines for four wildlife criminals who were arrested in 2021.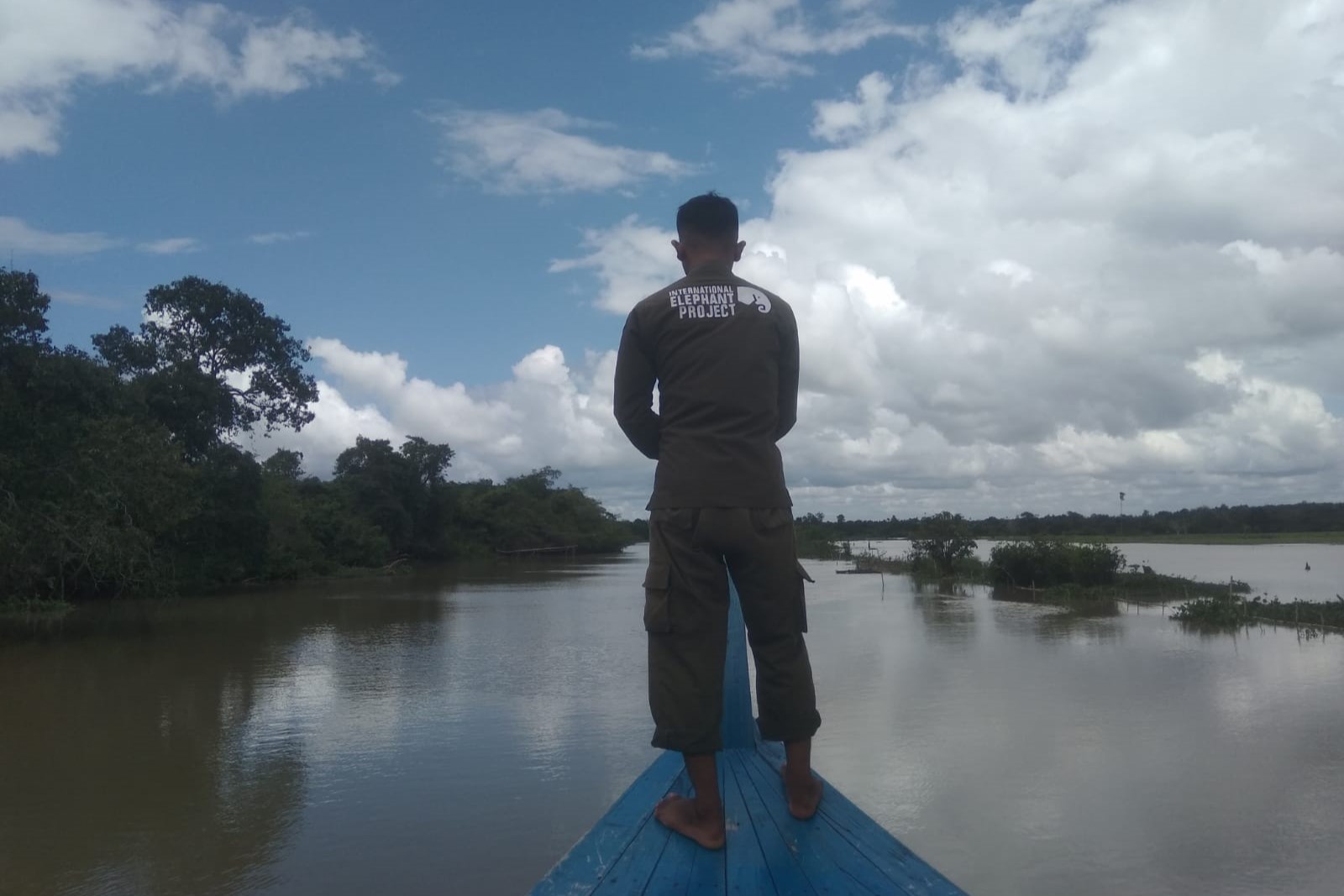 The key focus of this unit is to improve monitoring and protection of the northern and northeastern sections of the national park, through regular patrols along the river and the borders of the park. In addition to their patrol work, they play a key role in advocating to police and courts to prosecute, convict and imprison poachers, illegal loggers and ivory traders. It's critical that criminals are charged and have to pay fines, as this deters others from conducting illegal activities in the national park.
Two poachers, who were arrested on 8 August 2021, attended several court hearings over a period of three months. They were both sentenced to imprisonment for a total of four years and eight months each for poaching and the illegal possession of firearms. In addition, one of the poachers was sentenced to another four years imprisonment for lighting forest fires inside the national park. These are significant outcomes that will deter even more illegal activities in the area.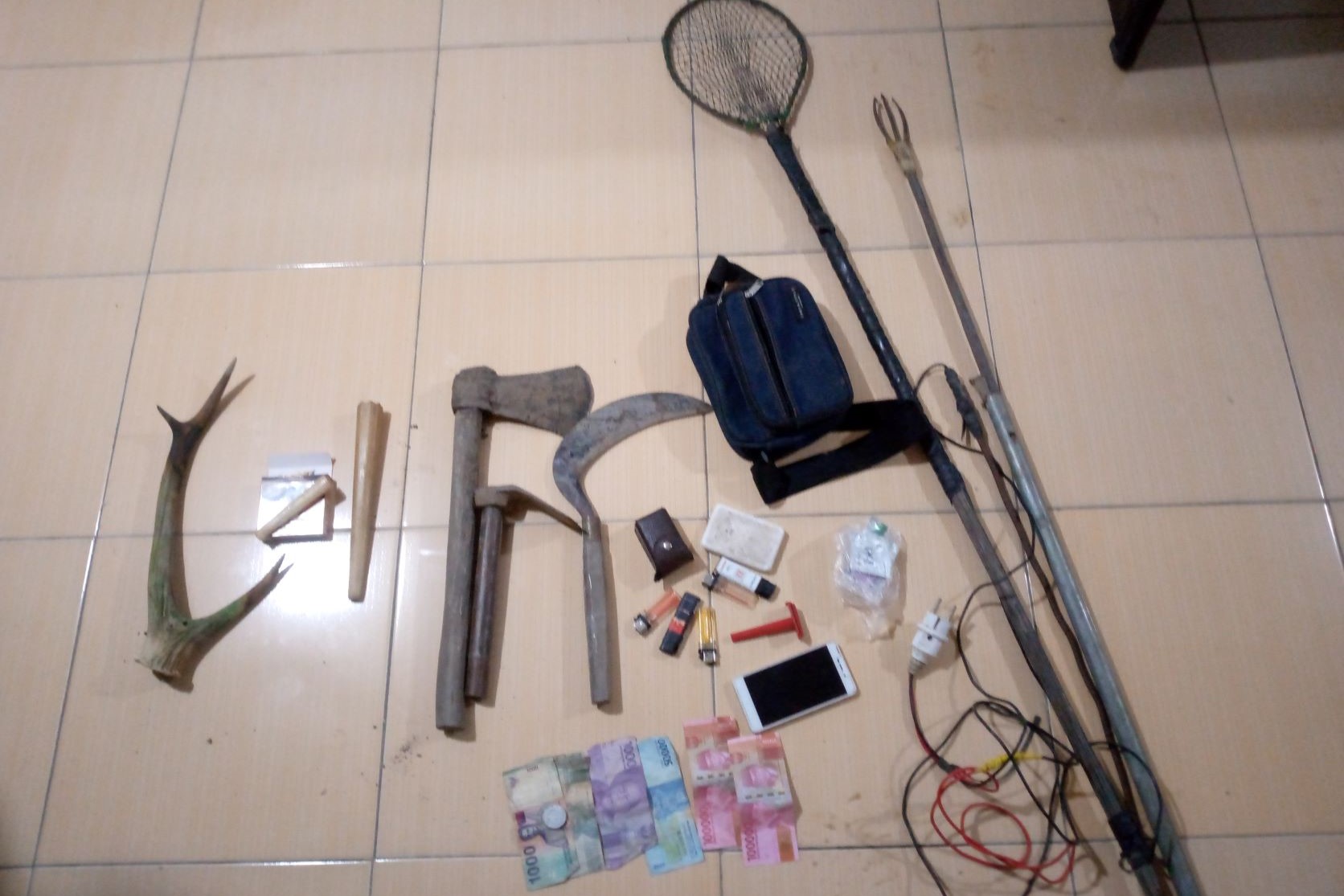 Above: confiscated evidence the poacher was found with
Two other people had been arrested for ivory trading on 15 September 2021. They attended court in late 2021, and both were found guilty of trading body parts of protected wildlife. The poachers were sentenced to imprisonment for one year and 10 months each. During the interrogation at the police station and court process of the above cases, the ERU provided evidence and the team members acted as witnesses in several hearings.
Being able to arrest, charge and imprison perpetrators of illegal activities is crucial to show that conservation laws are being taken seriously. The ERU team has shown dedication and bravery with encouraging and assisting the police and courts to follow up and initiate legal proceedings and sentence the perpetrators. As a result, illegal activities are reducing inside the Way Kambas National Park. Local criminals are increasingly afraid of the consequences. This is incredible news and shows the team is doing an outstanding job, protecting elephants and other species inside this important national park. Well done to everyone involved!
Donate today to help save the herds of Way Kambas.
Below you can see photos an arrested poacher being interrogated at East Lampung Police Department with the ERU in attendance to give evidence, out a poacher out the front of the police department, and a team member documenting and confiscating illegal logging.