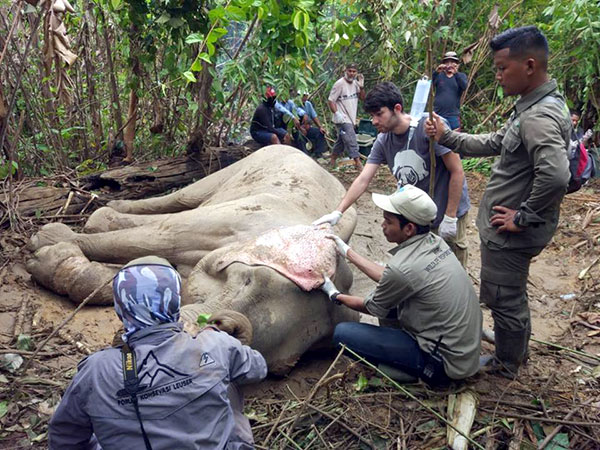 COVID-19 has been a disaster for Critically Endangered species. Poaching is on the rise, deforestation is rampant, and illegal networks are thriving on profits they could only dream about a year ago.
The one defence Indonesia's Critically Endangered species still have - is our vigilant wildlife protection patrols, and we urgently need your help to sustain them through this critical time.
Your gift will be directed straight to urgent patrols right across Indonesia. It will fund teams to patrol on riverboats, motorbikes, on foot, with drones and in all-terrain vehicles. It will support our Wildlife Protection Units to infiltrate poaching networks, stop illegal logging, and protect all wild species from deadly snares.
Your gift will also help to provide urgent veterinary assistance for the desperate animals already caught in hunting traps - and whenever possible, will give them a second chance of life in the protected wild.
The fact is, Critically Endangered orangutans, tigers, elephants and subsistence farmers, are now all struggling to survive in remnant forests. Over 80% has already been cleared for large plantations.
Add to this, a global pandemic which has plunged more than two million Indonesians back into poverty and you can see why every patrol we now fund is one step back from extinction.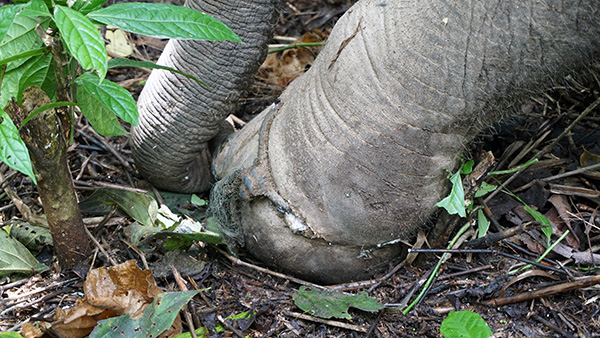 Another snare removed
Right now, we're striving to legally secure remaining viable ecosystems in Indonesia, and establish long term, sustainable projects so local people are invested in protecting those ecosystems for the decades to come.
But this is an emergency, brought on by COVID-19. Illegal encroachment is on the rise, and people are fighting for their own survival. We urgently need to increase patrols today, so we still have thriving ecosystems to protect tomorrow.
Your gift today will be directed straight to urgent patrols across Indonesia. It will help us safeguard countless species from poaching and thousands of hectares from illegal logging. I promise your gift will have a direct and most profound impact for orangutans, tigers and elephants.
On their behalf, thank you for making this possible.